Is your hair growing too slowly for your liking? It is possible to accelerate their growth thanks to some natural remedies. Elodie-Joy Jaubert, author of "I love my hair" at La Plage editions and the blog sirenebio.fr tells us more!
Do you dream of long hair but your hair is slow to grow? Do you already regret your new short cut and would like to boost your hair growth? Whatever the reason that motivates you, you will find natural, choice allies on the plant side. It's up to you to test these different natural remedies and see what works best for you!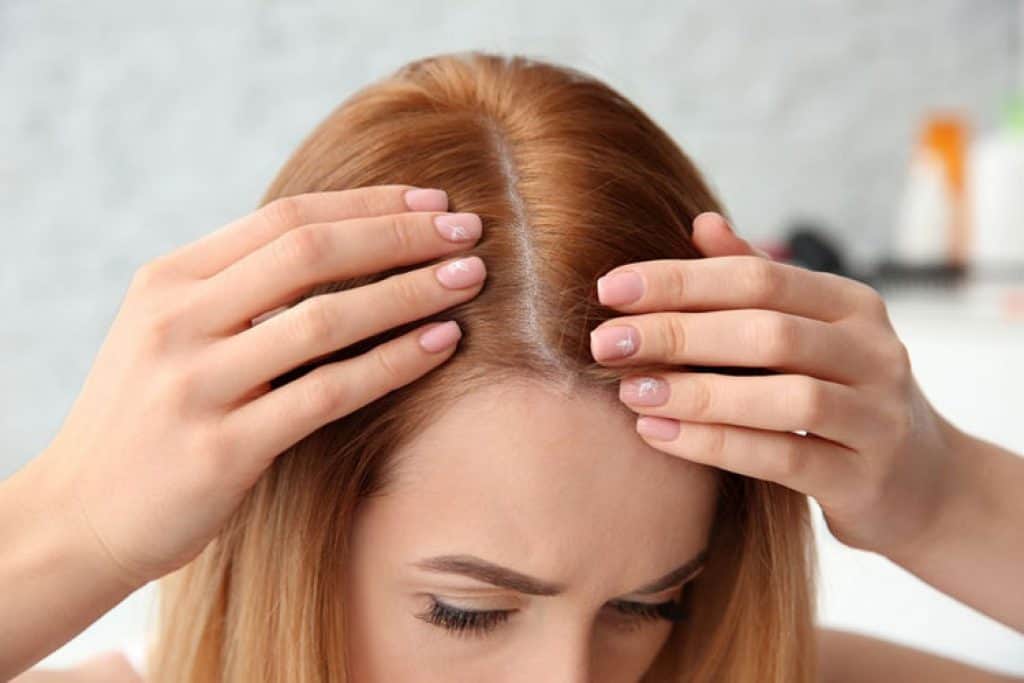 Caffeine
Caffeine is a beauty secret well known to Brazilian women to grow their hair, according to Elodie-Joy Jaubert. The principle is simple: pour a dose of organic quality soluble coffee into your usual shampoo bottle. Let it dissolve for a week and then use this shampoo as usual. "Caffeine stimulates hair growth and limits hair loss. In addition, small coffee beans are a good exfoliant for the scalp and still promote this growth. It's really great!", Says the specialist.
St Thomas Bay essential oil
Certain essential oils promote hair growth. This is the case with HE from St Thomas Bay, HE from ginger, cloves, mint or even Ylang Ylang which stimulate the blood supply to the scalp. The principle is simple: "You pour a drop in the palm of your hand with your usual dose of shampoo and wash your hair with it. You can repeat the operation twice a week. But essential oils are not suitable for everyone They have a lot of contraindications and can be dangerous. It's important not to do anything with it, "warns the author. So, if you are pregnant or sensitive, choose another natural remedy.
Mint floral water
Floral waters, also called hydrosols, are a good alternative to essential oils. They are obtained after distillation of the plant and then allow to take advantage of its virtues, to a lesser extent than the HE but without presenting any particular restriction. To stimulate hair growth, certain floral waters are particularly indicated. Thus, "you can spray a spray of mint hydrosol at the roots of your hair to promote blood circulation and allow better nutrition for the hair. Green tea floral water is a good antioxidant, rich in minerals, which is also very good, just like ginger hydrosol. You can keep them in the fridge to increase the freshness and stimulate the scalp, "advises Elodie-Joy Jaubert.
Beer yeast
Brewer's yeast is known to strengthen nails, hair and improve their growth. It promotes, in fact, the synthesis of keratin which happens to be the main component of nails and hair. To take advantage of its benefits, one can take capsules of brewer's yeast following the indications of the manufacturers, in the form of cure for two months.
Coconut milk
Coconut milk is rich in fatty acids, proteins and minerals … enough to nourish the hair to ensure its growth! "It is an antibacterial and an antifungal which purifies the ground, hydrates and nourishes the scalp. We apply coconut milk on the hair and leave on for 30 minutes before rinsing", explains Elodie-Joy Jaubert.
Castor oil
One of the many benefits of castor oil is to boost hair growth. Choose it organic, cold pressed and pure. Then, just pour it in the palm of your hand and apply it all over your head, massaging well at the roots. Cover your head with a charlotte or a swimming cap for example and leave to act ideally all night. Rinse off the next morning. Repeat the application three times a week for a month and then stop for a few weeks before trying again.
With these natural remedies, you should soon see your hair gain a few extra inches