Are you used to dyeing your hair? Here are seven pro tips to keep all the shine of your hair and maximize your coloring!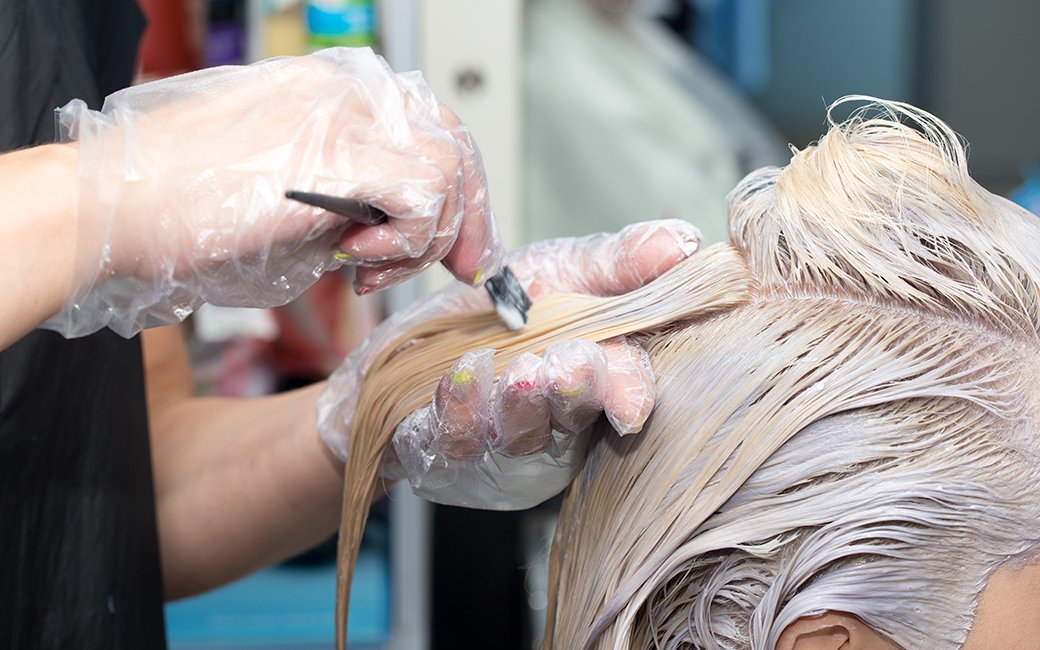 Dyed hair: how to keep the color of your colored hair longer?
Some bad beauty habits will quickly wash your hair out of color and reduce its natural shine. Extend the life of your coloring and your dye with these seven tips that have been entrusted to us by hair professionals!
To prolong your coloring, adjust your color in the shower.
A few innovative hair formulas that you can use at home in the shower can lighten blonde hair or lighten or darken brown hair. The method for blondes, based on peroxide, will eliminate melanin. "You will see a tone soar, and you will end up with shinier, softer and brighter-looking hair," said Harry Josh, celebrity hairstylist and international creative consultant for John Frieda.
Two options are available to brunettes: either they choose a darker shade thanks to a semi-permanent treatment that homogenizes the damaged areas in the same color, or they prefer a lighter shade with a unique formula which draws melanin from the hair brown.
Extend the life of your hair dye: do not wipe your hair with a towel!
When you dry your hair, twist it as gently as possible to extract all the water. Above all, do not use a towel that could make cuticles disappear, which would prevent your hair from regaining its natural luster.
Avoid alcohol in hair products to keep your coloring.
Choose styling products that contain as little alcohol as possible to keep your coloring for longer.
Let the dark side tempt yourself!
If your dyed hair looks particularly dull, why not darken it a few shades? "Darker colors generally reflect more light and can revitalize your hair and give it luster," says Kristjan Hayden, hairdresser and creative director at Aveda.
You do not want to change color? Ask your hairdresser to mix a coloring shampoo suited to your color, advises celebrity hairdresser Richard Collins.
Use a hydrating hair mask if your hair needs a boost!
If you swim, pool water that contains chlorine can damage and severely damage the natural luster of your hair. "Remove as much water as possible after swimming and wash your hair the same evening to remove residue. Then apply a hair mask," advises Richard Collins.
Protect the coloring of your aging hair
To prevent gray and white hair from turning yellow and dull, condition it with a purple pigment a few times a week to neutralize golden and orange hues and restore luster and shine.
Put shine in your colored hair!
For an extra dose of luster, ask your hairstylist to apply a shine treatment to revive and enhance your colored hair!