Some people have drier hair than others. But bad habits can also help to dry them out. However, it is very easy to hydrate them with natural remedies. A quick overview.
Do you dream of beautiful hair, full of vitality and shiny?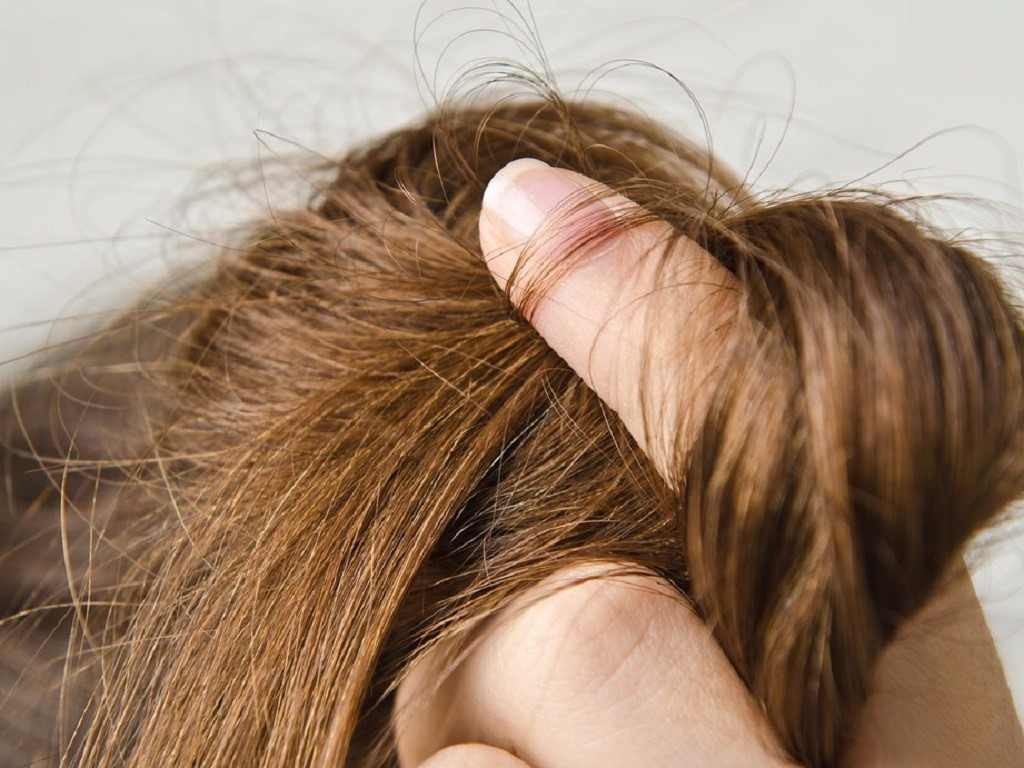 Unfortunately, at the moment, your hair is rather dry and dull. Several factors can explain this appearance. Thus, curly or frizzy hair is naturally drier than the others. But it can also reflect a nutritional deficiency, a hormonal imbalance or even be the symptom of some bad habits.
So, nothing like a hair dryer used at too high a temperature, repeated hair colorings, abrasive shampoos or even bathing in sea or swimming pool water to dry your hair.
To remedy this in a natural way, it is already better to avoid these attacks as much as possible and, for example, favor vegetable dyes with conventional dyes.
1. A scalp massage
Elodie-Joy Jaubert, author of "I love my hair" with La Plage editions and the blog www.sirenebio.fr, also suggests adopting a few small gestures every day. Thus, she recommends "massaging her scalp to promote better blood circulation which will improve the nutrition of the bulb". Better irrigated, it can deliver to the hair the essential nutrients for its good shape.
2. A spray of floral water
If you have curly or frizzy hair, you can also "use a spray of floral water from green tea, chamomile, lavender or rose. This will hydrate them and help form curls," says Elodie-Joy Jaubert. You can spray it on your hair in the morning or at any time of the day if your hair is particularly dry.
3. A natural silk pillowcase
The expert has a simple tip to preserve natural hydration of the hair: replace her usual cotton pillowcase with a silk pillowcase. Cotton textiles have a tendency to absorb sebum and therefore dry out the hair.
4. Use your day cream
Do you use an organic day cream for your skin? The author of "I love my hair" suggests diverting it from its primary use to apply it to the lengths and ends of your hair when it is dry or very slightly damp. "This tip is suitable for all types of hair except for fine hair which would be weighed down. Otherwise, care must be taken to choose a light moisturizer, warns the specialist.
5. A yogurt recipe
You can also easily make recipes at home to moisturize your hair. For the first, Elodie-Joy Jaubert recommends mixing:
1 plain yogurt
2 tablespoons of aloe vera gel
And 1 tablespoon of coconut oil.
Apply this mixture to hair moistened with hot water. Leave on for 20 to 30 minutes, then rinse with shampoo.
6. A recipe with olive oil
Another possible recipe:  mix 3 tablespoons of olive or argan oil
With 1 tablespoon of liquid honey.
And 1 to 2 tablespoons of rose hydrosol.
Again, apply this mixture to hair moistened with hot water. Leave on for 20 to 30 minutes, then rinse with shampoo.
7. A recipe with an egg yolk
Finally, for this last recipe suggested by Elodie-Joy Jaubert, you will need:
1 to 2 tablespoons of avocado oil
2 drops of ylang ylang essential oils
And 1 egg yolk.
"Mix everything, apply this mixture to hair moistened with hot water. Leave on for 20 to 30 minutes, then rinse with shampoo. When you rinse, the water should be barely lukewarm so as not to leather the egg" , warns the expert.
It's up to you to test these various natural solutions to find the one that suits you the most and finally be able to say goodbye to dry hair.