Sweet almond oil has many benefits for the skin. It hydrates the hair and softens dry and irritated skin, without forgetting its action against stretch marks.
Sweet almond oil is rich in vitamins, mainly vitamin A, which improves skin elasticity, and vitamin E, which accelerates cell repair.
Extracted from the kernel of the almond fruit, this oil is well known for its softening and softening properties, especially for the skin of pregnant women and babies. Thanks to its multiple benefits, it is ideal for everyday use.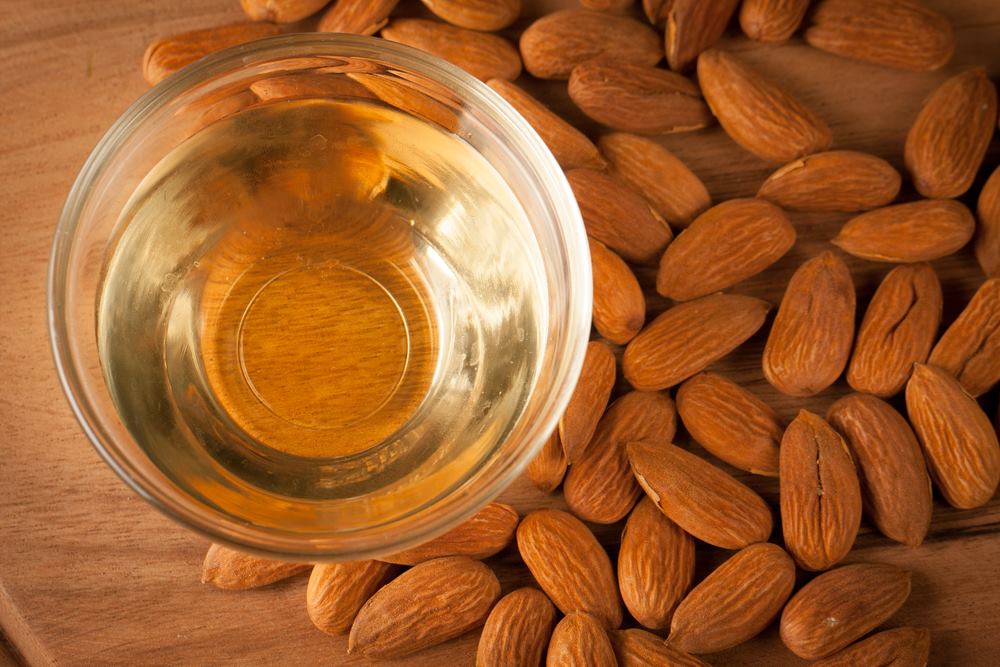 She feeds
Sweet almond oil hydrates all skin types, it is particularly recommended for dry or irritated skin because it very easily penetrates the epidermis. Only a few drops are enough.
It can replace a moisturizer and also nourishes chapped lips and hands. Added to sugar, it brings nourishing properties to a homemade scrub and gently removes dead cells from the face and body.
It strengthens
This oil strengthens the hydrolipidic film which covers the epidermis and protects the skin. Applied day after day, sweet almond oil strengthens and activates skin repair. Rich in vitamins and iron, it durably improves nail health. To apply in massage.
It soothes skin problems
Soothing, it soothes itching and irritation in adults and children. Rich in zinc, it relieves eczema and psoriasis and helps prevent bacterial infections due to dry skin. The oil thus hydrates the affected area and eases itching. For this, massage the affected area with a few drops of essential oils of chamomile or petitgrain bitter orange diluted in sweet almond oil.
It prevents stretch marks
Renowned among expectant mothers, sweet almond oil contains fatty acids and vitamins that prevent stretch marks. It deeply nourishes the skin, regulates sebum production and eliminates dead skin. In addition, it improves the elasticity of the skin, accelerates its repair and blurs the scars.
It erases the signs of aging
Vitamin E in sweet almond oil is one of the most powerful antioxidants known. It helps repair some damage caused by free radicals. The presence of proteins also slows the aging of the skin because they provide the amino acids necessary for the formation of collagen. Finally, it prevents dehydration of the skin. Beyond its anti-aging properties, it rids the skin of impurities. Extremely soft, it can be used as a makeup remover.