Good afternoon, everyone. We all know the health and beauty benefits of coconut oil. This is one of my favorite oils, which I use very often in my home care.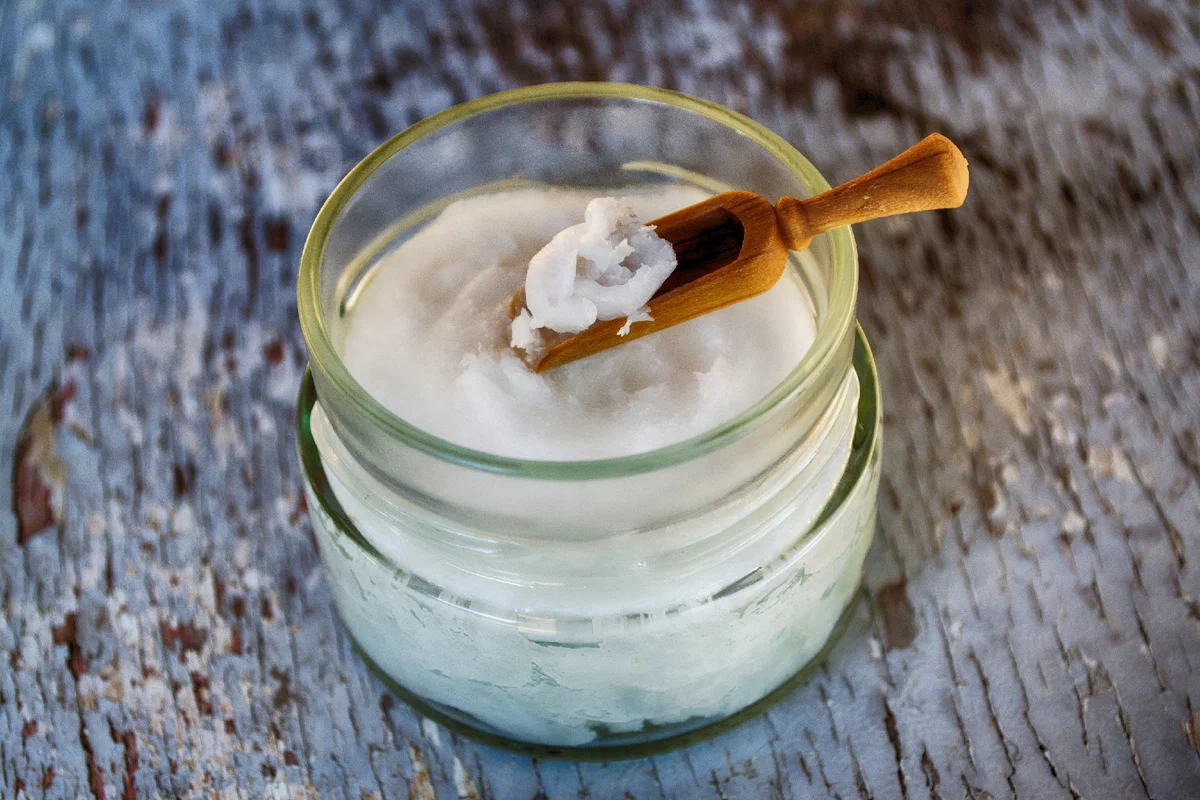 Coconut oil has a unique and completely natural composition. It contains a large amount of oleic acid (improves skin and hair, strengthens the walls of blood vessels and affects metabolism), lauric acid (stimulates collagen production, is responsible for hydration and skin protection, has an antibacterial effect) and other saturated fatty acids, which are so necessary for the beauty of hair and skin. The oil is also rich in antioxidants and vitamin E.
The most valuable coconut oil is produced in Malaysia, Sri Lanka, Indonesia and Thailand. Since oil is very high in calories, the rate of its daily intake should not be more than 3 tablespoons. The oil can be stored both at room temperature and in the refrigerator, most importantly in a dark place. If the oil has changed color from white to yellow and the smell to rancid, then it has gone bad.
Also, the oil is highly comedogenic, so you should not leave it on your face for a long time. Before using coconut oil, be sure to do a test for individual intolerance.
I always buy edible, unrefined, cold-pressed coconut oil, it has a more pronounced flavor. I use it in cooking, frying with it, adding it to salads, spreading it on toast, adding it to coffee and using it in its pure form. I also use it a lot in my home care.
I will share with you my favorite ways to use it:
For hair – fatty acids soften dry and damaged hair, hold moisture inside and "seal" split ends:
I rub a small amount of oil between my palms and apply it to the whole length of the hair, or just on the tips, wrap it in a towel and walk like that for at least an hour, then wash it off with shampoo, also add the oil to a variety of masks for the hair.
For face and body skin-excellent for softening, moisturizing and nourishing the skin: -I apply it in a thin layer after showering on damp, steamed skin
I use it more extensively for self-massage and oiling,
-In a variety of facial masks,
-Instead of sunscreen and as a sunburn cream,
-To soften dry cuticle skin, heels and elbows,
-I add to homemade facial and body scrubs,
-I add it to bath water;
For lips-Make lip scrubs on its basis, and use it alone or mixed with other ingredients, as a nourishing lip balm.
For fresh breath-use it to rinse my mouth and brush my teeth, either pure or with salt or soda.
This is a wonderful oil with a broad spectrum of action I always have on hand. I love it very much and recommend it. I also like to use coconut oil for self-care as well.