It's the full season of grapefruit. Between Corsican, Guadeloupe and Guyanese production, France produces nearly 4,000 tonnes per year. Not only is it very good to eat, but do you know that it has many virtues for your skin and hair? How to use it ? Bio à la Une answers you and gives you some 100% natural beauty tips.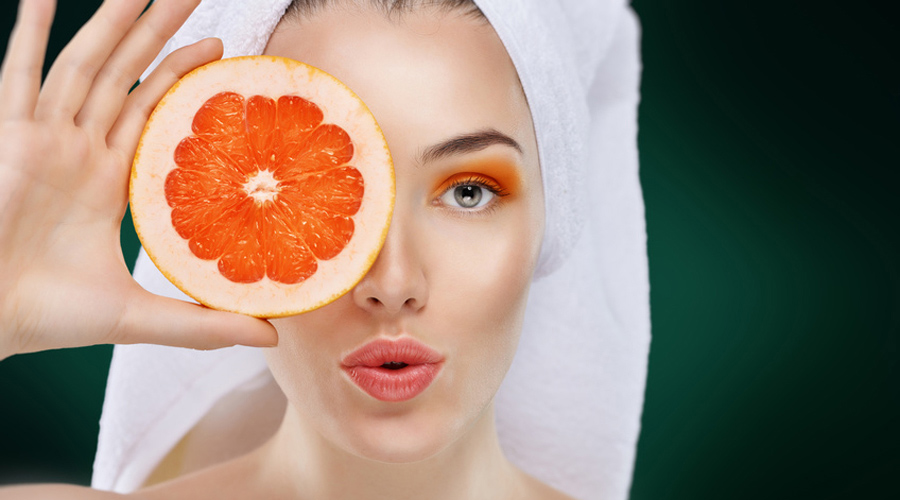 If the pomelo delights your taste buds, you can also use it for your beauty rituals.
This fruit contains vitamin A, vitamin C, minerals and antioxidants. Suffice to say that it is ideal for the skin! It stimulates the production of collagen, bringing softness and elasticity to the skin. Also be aware that the potassium naturally present in this fruit can help you smooth wrinkles and fade age spots. In addition, it is a good protector against UV rays. Finally, vitamins A and C stimulate blood circulation in your scalp, and activate hair growth.
Beauty recipes with pomelo
Vitamins escape very quickly, note that your products do not keep. Your homemade pomelo cosmetics should be made just before use.
The pomelo mask
Mix the juice of half a fruit with two tablespoons of oatmeal. Then add a spoon of olive oil, and leave it on your cleansed face for about fifteen minutes. It is advisable to rinse this mask with cold water rather than hot water to tighten the pores of your skin.
"Grapefruit has many benefits, but above all it will help regulate sebum. This mask will therefore be particularly effective against oily skin."
Grapefruit lotion
To cleanse your skin in depth, you can again use this fruit. Indeed, it is an effective antibacterial, which allows to take care of the skin of your face, especially in the evening. This lotion is very easy to make since it is enough to squeeze half a pomelo, then add a spoon of mineral water.
"To this basic lotion, you can add a peeled and mixed cucumber, and passed through a very fine colander. Mix the pomelo juice and the cucumber juice, the result will be surprising and particularly pleasant on your skin."
Hair mask
As for the hair, just mix the juice of half a pomelo and an egg yolk. Apply with finger to damp hair, then leave on for about fifteen minutes. Then rinse off with lukewarm water, then do a classic shampoo. To do once a week, no problem.
The facial scrub
Just like grapefruit, its cousin pomelo, will be very useful to cleanse your skin thoroughly. Just mix vanilla sugar with the juice of half a fruit, then add very little coconut oil. Massage your face (avoiding the area around the eyes) with your fingertips, in a circular fashion. Then rinse, again with lukewarm water. Repeat this operation once or twice a week.
"Just like grapefruit, pomelo will deeply cleanse your pores, without aggression. Your skin will be simply soft without redness! The feeling is very pleasant."
You will understand, this citrus fruit will integrate perfectly into your beauty rituals, and this, on a daily basis. Your skin and hair will thank you!