An extreme form of haircut with one or both temple areas cut very short or even shaved is an undercut hairstyle that women currently consider to be one of the trendiest in 2022.
Despite the fact that it is a popular men's style, it is also popular among women.
Take a peek at our top 20 women's undercut hairstyles to get some inspiration.
#1: Smoky Lavender Undercut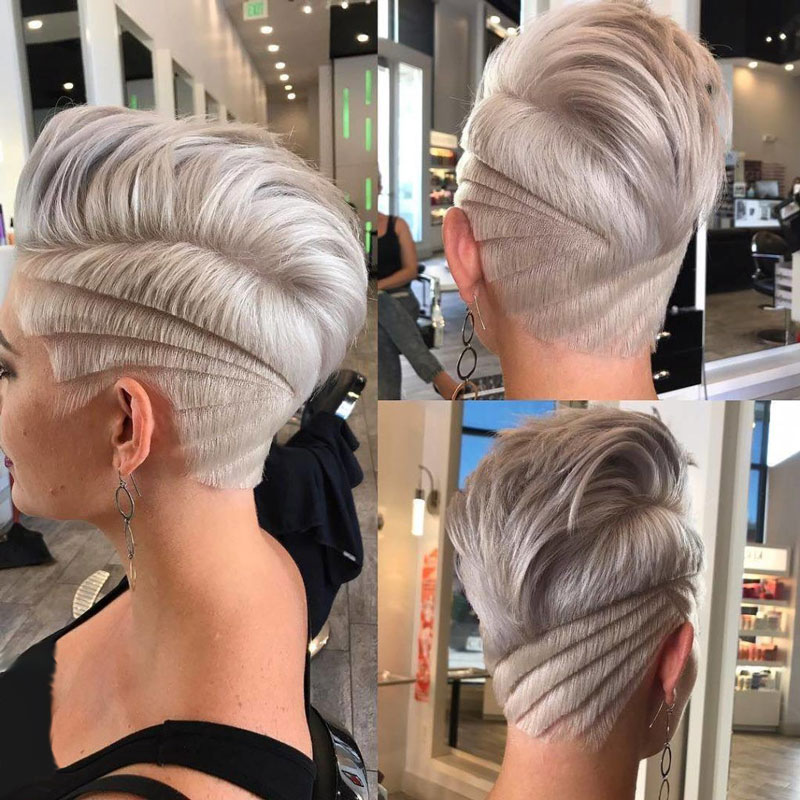 An undercut doesn't have to be in the back; it can also be used as a fun side detail to draw attention to your face. When you're tired of it or want to let it grow out, simply brush it over. 
On chin-length to long hair, this short segment will look great—just make sure you have enough length to cover it up. Go to the next page to Discover more